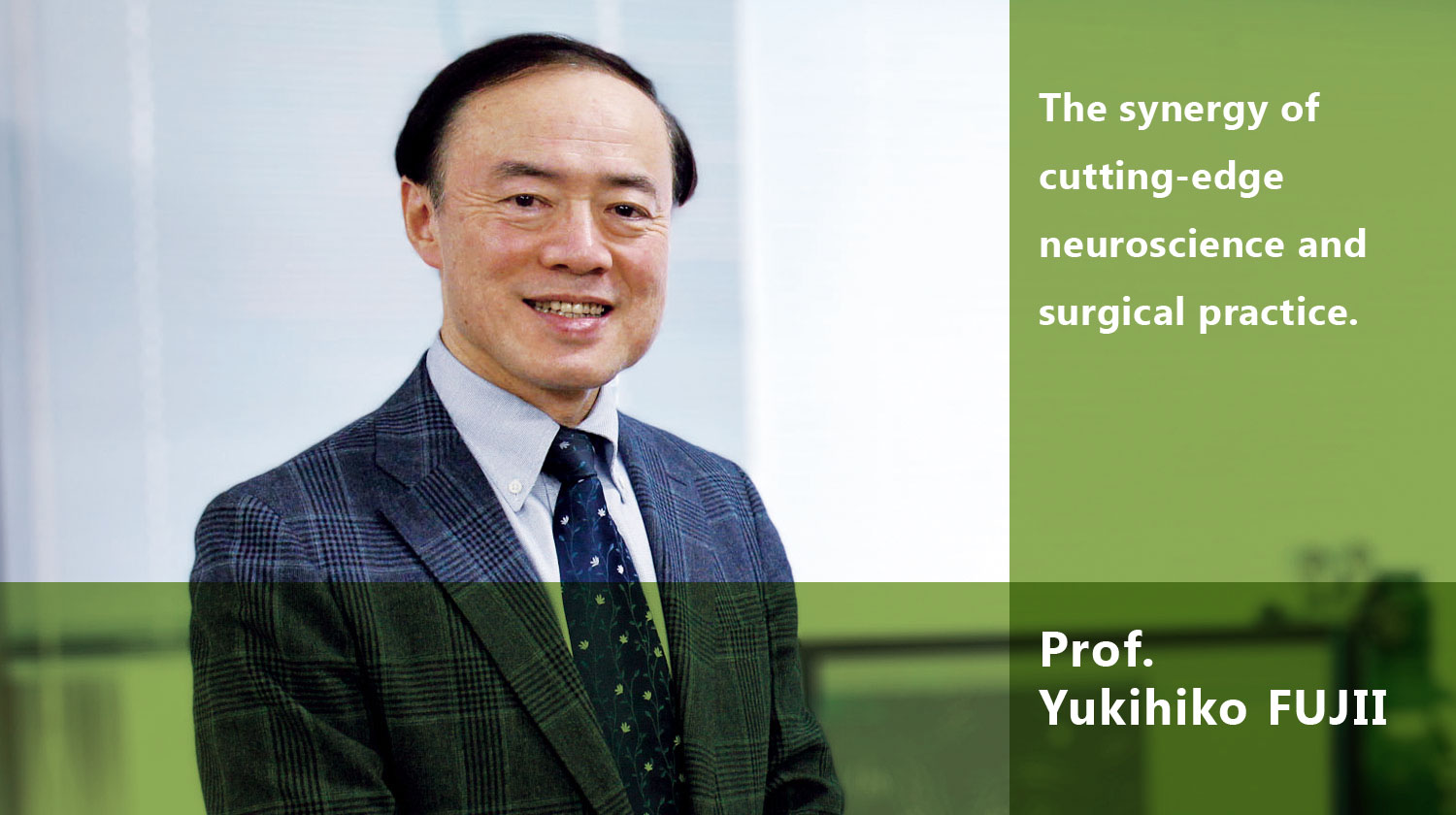 Members

Prof.
Yukihiko FUJII


---

Assoc. Prof.
Makoto OISHI


---

Assist. Prof.
Tetsuya HIRAISHI


---

Assist. Prof.
Manabu NATSUMEDA


---

---

Lecturer
Hitoshi HASEGAWA


---

Assist. Prof.
Masakazu SANO


---

Assist. Prof.
Masayasu OKADA


---

Assist. Prof.


Tomoaki SUZUKI

---

Assist. Prof.
Yoshihiro TSUKAMOTO


---

Specially Appointed Prof.
Junichi YOSHIMURA


---

Specially Appointed Assist. Prof.
Yoko NAKAYAMA


---

Clinical Assist. Prof.


Kohei SHIBUYA 


---

Clinical Assist. Prof.


Jotaro ON 


---

Clinical Assist. Prof.


Haruhiko TAKAHASHI


---

Research Focus

Department of Neurosurgery, University of Niigata was founded by Professor Mizuho Nakata, "the father of Neurosurgery in Japan", in 1953, becoming the first independent Department of Neurosurgery in Japan. Since then, the department has led the field of preclinical research and surgery for brain tumors, cerebral vascular disease, brain trauma, and functional surgery. Also, the department is unique in that it is affiliated with the Brain Research Institute, enabling collaboration with many basic neuroscience laboratories within the Institute. Answering clinical questions through basic research and using the results to improve clinical medicine, is precisely what Professor Nakata envisioned when he founded the Brain Research Institute. It is our obligation to carry on this spirit, and all staff is dedicated in discovering new insight into neurosurgical practice. The main research areas we are currently focusing on include: (1) establishing brain tumor cell lines and intracranial xenografts to develop the best strategies to treat each tumor, (2) diagnosing brain tumors by detecting driver mutations from cell free DNA of cerebrospinal fluid (Fig 1), (3) developing assistive surgical technology to enable accurate simulation for complex neurosurgery cases and education of young neurosurgeons, (4) collaboration with Nishi-Niigata Chuo National Hospital to elucidate the complex pathophysiology of epilepsy.




Fig 1. Detection of MYD88 mutation in CSF cell free DNA taken from a primary CNS lymphoma patient.